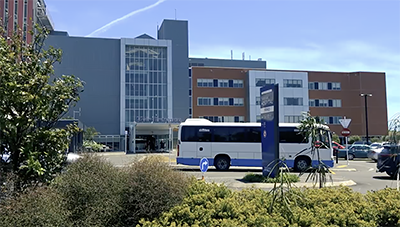 Local entrepreneur donates wifi to hospital - Radio Interview
Taranaki Base Hospital now has free wifi thanks to PrimoWireless founder Matthew Harrison.
He was sick in hospital and found he had chewed through a lot of data and thought about how to help other patients stay connected.
Harrison told Larry Williams a lot of DHBs have got wifi which they pay for themselves.
LISTEN HERE AS MATTHEW HARRISON SPEAKS WITH LARRY WILLIAMS
---