Details

Category: Business Case Studies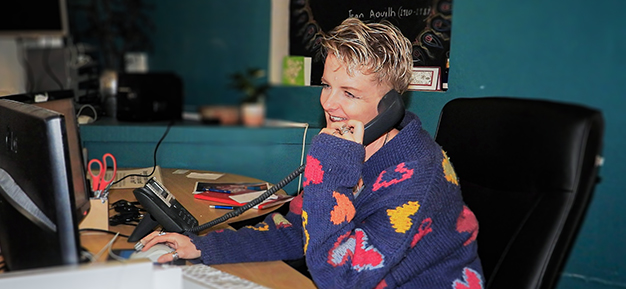 An easy way to link up the team
Being able to contact all its people, all the time, is vital at The Retreat, the safe house for mental wellness based in Omata, outside of New Plymouth.
And now that it is opening a centre in the heart of the city, communications are even more important.
That's where broadband and service provider Primo has stepped in to lend a hand. It's put in place a software-based phone exchange system that allows the staff, volunteers, residents and whānau associated with The Retreat to keep in contact with a minimum of fuss and a maximum of ease.
Jamie Allen says when he and wife Suzy started The Retreat, all the calls were handled with an old physical PBX he bought off Trade Me. But Waimanako/The Hope Centre in the Metro Complex is a much bigger piece of real estate and when it is fully operational in November it will have offices, a café, administration rooms and meeting spaces.
Jamie says he was talking with Callum Glennie, the Business Concierge at New Plymouth's Primo, about how they could manage all the calls and direct them to the right person, day or night, at whatever location.
"I thought that might go in the too-hard basket, but nope! It was totally manageable," Jamie says.
Callum says cloud-based PBX systems are the quickest, most convenient way to manage calls. They  can be re-routed with just a mouse click on a screen, messages can be checked from anywhere, and any number of calls can be managed with no need for any hardware.
Well, apart from the internet cabling which has to go to those phones that need it, Jamie says.
"And that got down to the nuts and bolts on the day that Callum and I were in the guts of the premises here, running the cabling and putting the wiring in and going through the crawl spaces doing the install. It was inspiring to see that people would care that much to put that much grunt in. It was amazing!"
"Now we can direct incoming calls to anyone at either location, and this includes our volunteer team of nearly a hundred people who are rostered on at different times. We can have it simultaneously ringing across two sites or ever more than that. And managing the voicemail services is brilliant."
Jamie says Primo has always been there for The Retreat. From its earliest days the company helped get quality internet links to the Retreat's Omata location, even building a tower for the wireless internet connection.
Such links are vital for the people and their families who are staying at The Retreat as they recover and regroup and renew themselves, he says.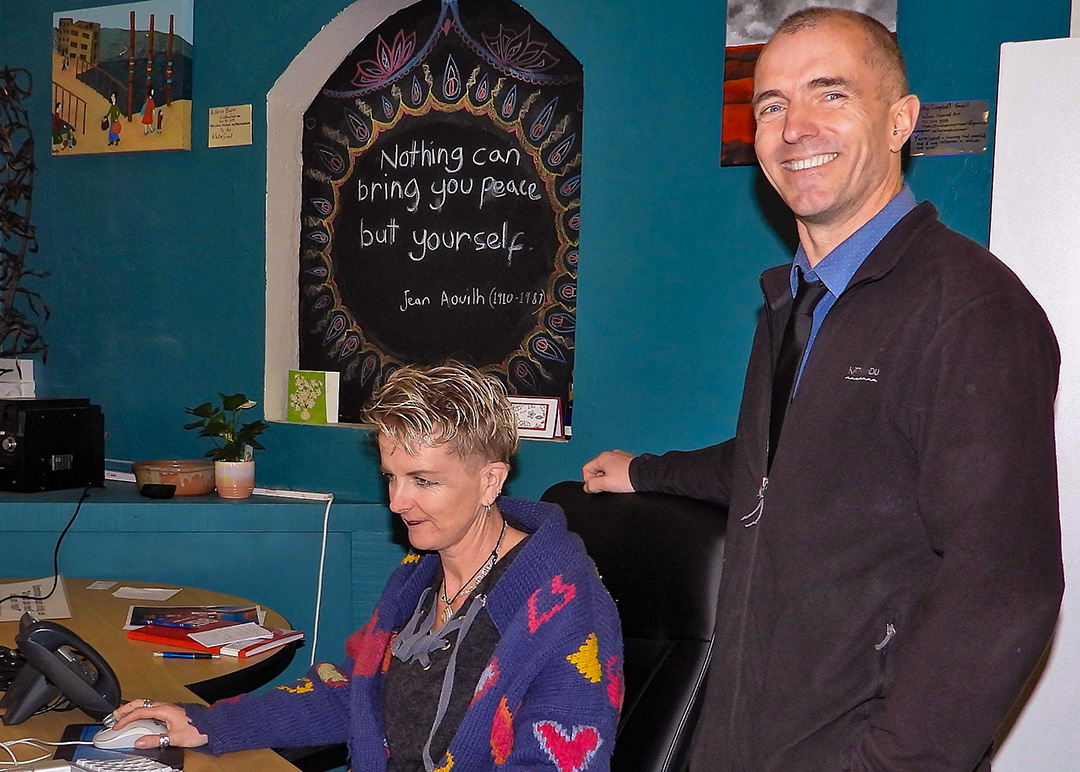 Jamie and Suzy Allen at the Metro Complex which is at the site of Waimanako/The Hope Centre in New Plymouth.
Having the PBX system fully sponsored by Primo is the icing on the cake.
Callum says Primo can set up a cloud-based system very quickly.
"This one is based on the Hero VOIP platform … it's such a powerful product and it is now even easier than ever to set up multiple phones, desktop or cordless, just about however the customer likes.
"Probably the toughest thing is getting the connections in where they're needed for the wired-in phones. There are cordless phone options but if you're sitting at a desk, it's usually better to have a desk phone because they can't go walkabout. That sometimes is what happens in workshops, but then again cordless ones are really handy in a place like a restaurant."
The cost of running the system depends on the number of lines and phone numbers.
"Phone numbers are $15 a month, and if you do things like cellphone calls and overseas calls there's charges for those, but the cloud PBX itself is free."
As well as being flexible, it is possible to back it all up if the Internet decides to die by forwarding calls to a cellphone during an outage.
"Primo can offer plenty of suggestions to help people to tweak their VOIP system to make it better.
For more information about The Retreat and its services go to:
https://www.taranakiretreat.org.nz
To contact Callum Glennie at Primo, email him on: